Leading is a Commitment
A commitment to remain the most innovative, the most creative, the most secure in order to provide our customers with best practices, best services and best tools for their cargo business.
Our commitments
- Strong local expertise and operational experience.
- Offering the largest worldwide GSSA organization.
- Offices covering all points of the cargo compass.
- Sharing same values and processes while speaking your language.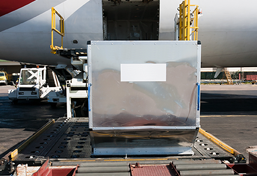 Sales Performance
- Sale is our DNA
- People highly experienced
- 108 offices worldwide
- + 25 satellites supports
- Revenue Management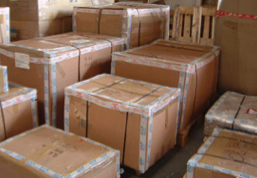 Tailor made services
- Total Cargo Management
- We are able to meet the needs
Back office solutions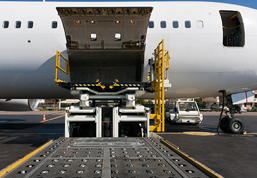 Innovation
- Advanced business tools
- Business Intelligency
- IT system Cargospot with all
e-processus technologies & software
- Market intelligency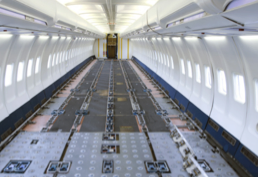 Financial Tracking Records
- Bank guarantee
- Punctual & accurate payments
- Financial reportings
Overview of our Worldwide Network
---
Strong local expertise & operational experience. Offering the largest worldwide GSSA organization. Offices covering all points of the cargo compass.
Sharing same values and processes while speaking your language
AMERICA
United States – Dominican Republic – Canada – French West Indies
LATIN AMERICA
Brazil - Mexico
EUROPE
Austria – Belgium – Bulgaria – Czech republic – Denmark – Finland - France - Germany – Hungary – Ireland – Netherland – Norway – Poland – Romania – Slovakia – Spain – Sweden – Switzerland – Turkey – United Kingdom - Ukraine
ASIA
UAE – India – China – Hong Kong – Taiwan – Thailand – Vietnam – Singapore – Philippines – Indonesia – Malaysia – Corea - Japan
AUSTRALIA
AFRICA
Mali – Burkina Faso- Niger Ivory Coast – Egypt – Maroc - Senegal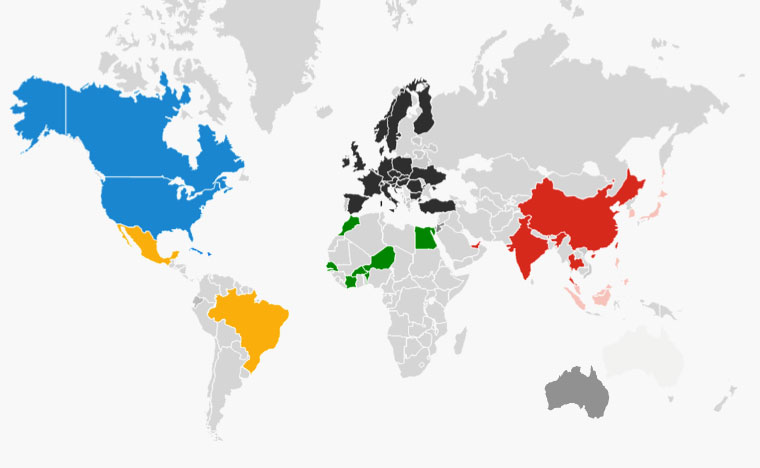 Overview of our Key Figures
---